What is a Hallmark? And should my jewellery have one?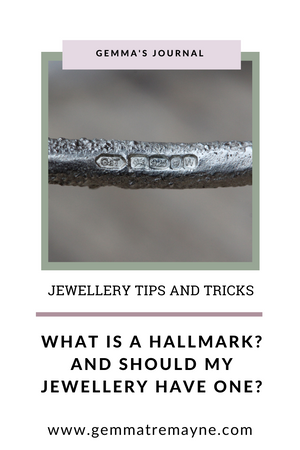 Something that I get asked over and over again when making bespoke jewellery is "Do I need a hallmark? And what's the benefit of getting one?". So, I thought it might be helpful if I answered that question here as a blog post....Because let's be honest, hallmarks are pretty mysterious things aren't they? 
Handmade, sea-inspired, grains of sand ring made in 100% recycled silver 
So what is a Hallmark? 
Good question! Here in the UK we have some of the strictest hallmarking laws in the world, so this is a question that it's really helpful to know the answer to. 

A UK hallmark is a set of marks applied to precious metal by one of the Assay Offices.
In the UK there are only 4 types of metal which can be hallmarked; silver, gold, platinum and palladium. 
The marks which make up the Hallmark indicate the following things: 


The metal's purity 
Who made the item 
Where the item was assayed (there are 4 assay offices in the UK; London, Birmingham, Edinburgh and Sheffield)
When the item was made/assayed 
Above is an image of my Hallmark. So you can see my initials in the first mark, the lion and 925 which indicates its sterling silver, the Leopard's head which is the mark for London Assay Office, and a date stamp which changes yearly. 
So a Hallmark is key to knowing the purity of the metal (i.e, whether you're buying genuine gold!) and also some about when the piece was made and by whom.  Hallmarks can be particularly helpful when buying second hand jewellery, because it gives us an idea of the piece's history. 
Should every piece of precious metal jewellery have a Hallmark?
Well....Yes, and no.
Legally, there is a requirement here in the UK that any silver item above 7.8 grams in weight and any gold item above 1 gram in weight, has to be hallmarked.
This is a legal requirement. If anyone is trying to sell you something above these weight limits and they're claiming it's solid silver/gold but it has no hallmark., then this is actually illegal. Steer clear! 
However, 7.8g is quite a large weight limit for silver items. Generally speaking, the only silver items I make that weigh more than this, are bangles. So these are the only items which I am legally required to Hallmark. 

Which leaves a sort of grey area, where underweight items don't have to be Hallmarked legally speaking, but can be if the maker chooses to do so. 

Sadly, Hallmarking can be quite a costly process. It's a wonderful tradition, but for smaller items the added cost to the final selling price of the piece just isn't always justifiable. So many independent jewellers make silver jewellery below the weight threshold of 7.8 grams, without having it Hallmarked. (This is of course completely legal, I actually do it often)

If a Hallmark is something that's important to you regardless of the weight of the piece, then definitely ask the maker whether an item you're interested in could be Hallmarked for you if it hasn't already been done so. This is usually something that can be arranged depending on your time frame for receiving the item.

For example, I am always happy to send underweight items away for Hallmarking, if customers are happy to pay the Hallmarking fee. (And it's worth noting that I don't ever make any profit on that fee)
But is a Hallmark important? What are the benefits of choosing to have a hallmark on legally underweight pieces? 

This is my most asked question when it comes to bespoke silver pieces! 

And this is the answer...It depends on the piece, and it depends on how important it is to you. 

I have several customers who've treated themselves to a ring for example, but can't justify the extra cost of hallmarking (which is about £20-£30, so a lot on a £55 ring). The ring is well below the 7.8g weight limit, and so I'm happy to sell it without a hallmark and they are happy to save a little money because the Hallmark isn't massively important to them. 

But there are other instances where the piece is a gift for a special occasion, and more often than not it's nice to consider a Hallmark in these instances.
Why?
If the piece may become an heirloom item in the future then the Hallmark will always be able to tell us where the piece was made and by whom, and so that gives us a little of the piece's history. 
Should the item be passed on to anyone else, they can read the Hallmark to see that is made of solid silver. 
The buyer themselves also have extra reassurance that the item is made from solid precious metal.
Hallmarking is a lovely part of our history and heritage! It's a long-standing practice here in the UK. Buying a hallmarked item is a bit like buying a piece of history! 



Australian Boulder Opal, silver and 9ct Gold ring handmade by me in my workshop 
Of course reading Hallmarks can be an art in itself, and maybe we can touch on that in another post. But for now, I think I've covered everything you need to know about Hallmarks when buying jewellery or having a bespoke piece made for you. 

Always ask the maker about hallmarking if you're unsure and remember that if an item doesnt have a hallmark, it may not be precious metal. 



As always, feel free to get in touch if you have any questions! 

In the meantime, have a lovely day! 
Gemma 
xx
P.S, If you'd like to check out my nature inspired jewellery, you can find it at www.gemmatremayne.com
And, for more creative musings, early access to new designs, my inspiration, beautiful nature images, notes on eco-consciousness, musings on mindful living and of course helpful jewellery tips and tricks. I'd love to invite you to join my Email Friends I promise my email letters will always be inspiring and informative! 
Leave a comment
Comments will be approved before showing up.
---
Also in News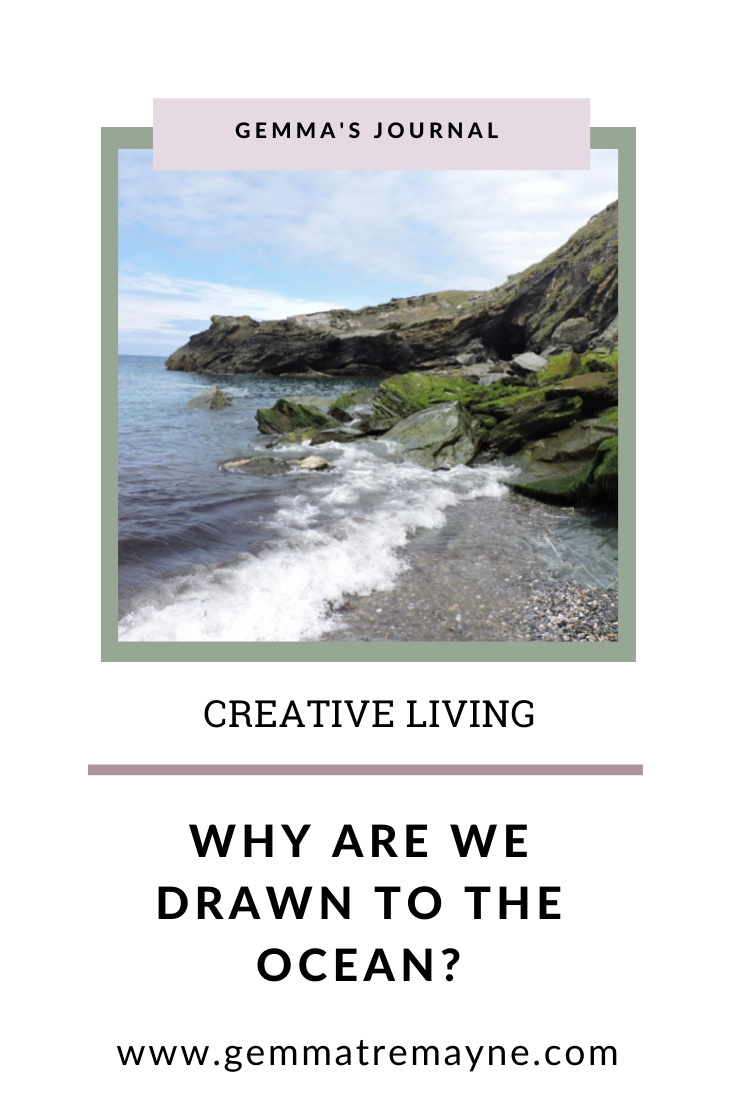 Life has so many ups and downs, just like waves in the ocean. Sometimes it's hard to see over some of the bigger waves, but being by the sea and seeing it's magnitude can make us realise how lucky we are to even be here at all.