A jewellery Journey to the Rainforests of Indonesia...All about the new Plumeria Collection!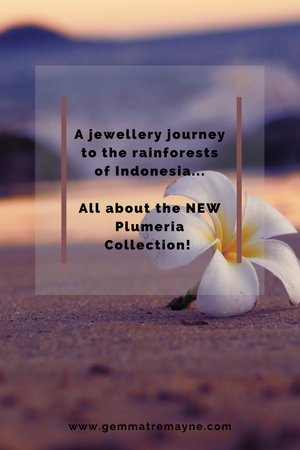 You can't beat the tropical climate of Indonesia! The sounds of the birds in the coconut trees, monkeys leaping from tree to tree to collect fruit and the beautiful black volcanic sands! What an idyllic place! 
I was lucky enough to spend 2 weeks in Bali last year on my Honeymoon, and its left a lasting impression on my life. I learned so much whilst I was there, I saw the beautiful natural habitats that are being destroyed and experienced whole new cultures and diverse species of wildlife I'd never seen before. 
So it only felt right to honour that with a new jewellery collection. Apart from anything else, I love to use my jewellery to raise awareness of the beautiful environments on this earth that need protecting. And the rainforests are one of them, with Indonesia having one of the highest rates of deforestation in the world. Only half of it's original forests remain, and this is due to the demand for demand for commodities like pulp, paper, plywood and palm oil. In fact, less than 500 metres of Bali's rainforest remains now, which is pretty heartbreaking, right? Especially for some of the poor creatures that live there! 
So, to honour my time in Bali, and to raise awareness of the rainforest deforestation, I'm launching my Plumeria Collection on July 1st! 
Every piece is made from 100% recycled silver so there was no new mining taking place to create these pieces, no habitats were destroyed which is pretty incredible given the toll that the jewellery industry takes on our environment. The pieces are also supplied in 100% recyclable and recycled packaging and fairtrade cotton pouches...AND i'm donating to have one tree planted with every order, in our most forested areas, to help restore the beautiful forests in America, Africa, Australasia and Indonesia. 


So what is a Plumeria? 


Well, if you're not familiar with them, plumeria (more commonly known as Frangipani) are a beautiful fragrant flower which grow naturally in tropical and sub-tropical climates. Walking in Bali, you'll definitely come across these yellow-white flowers!. They're locally known as 'jepun', and are Bali's signature flower. They smell absolutely incredible and are often used in religious ceremonies and offerings....You can even see many balinese ladies walking round with them in their hair! 
The Balinese plant these trees outside temples, for the priests to offer the flowers to the Gods. The flowers have the most beautiful soft and smooth petals, so I just couldn't resist turning these into some jewellery! 
And here is a sneak peek! 
So this is one of the rings in my collection! Its makes a real feature of the large soft petals of the Plumeria flower, and is just such a beautiful and grounding piece to wear! 

I actually sculpted the original flowers in clay, and then cast them in 100% recycled EcoSilver to get to the design you see here. This collection has a real connection to tropical climates and the magic of the rainforest, so it's so hard to not feel drawn to nature when wearing these pieces. A pure reminder of the beauty of the world we live in! Looking at these gorgeous flowers takes me straight back to Bali...And brings a little bit of rainforest to your everyday life!
In the meantime, have an amazing day! 

Gemma 
xoxoxo
Leave a comment
Comments will be approved before showing up.
---
Also in News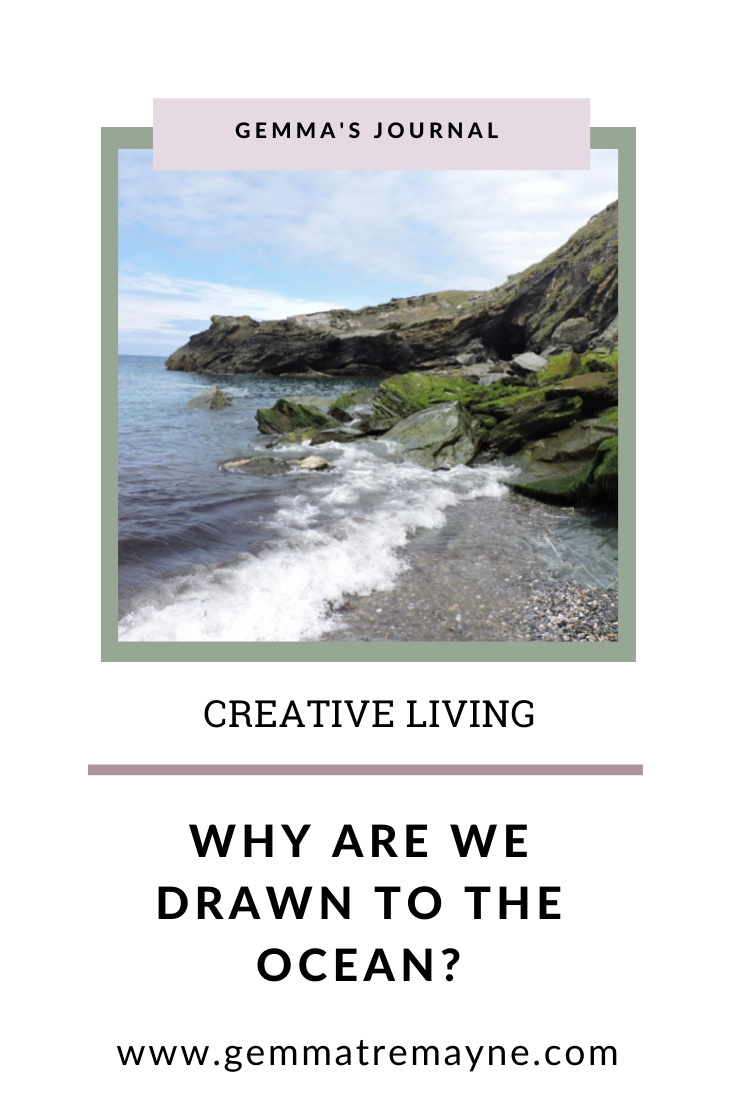 Life has so many ups and downs, just like waves in the ocean. Sometimes it's hard to see over some of the bigger waves, but being by the sea and seeing it's magnitude can make us realise how lucky we are to even be here at all.