Adorn: Jewellery; The Human Story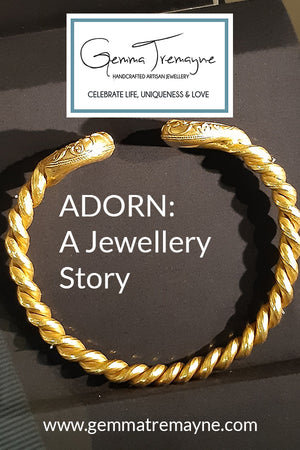 It's the first blog post of a new year AND a new decade! Yay! 

I couldn't resist starting my 2020 blogging journey by sharing with you the first exhibition I visited this year. 

Colchester museums have the most amazing exhibition on at Colchester Castle, called Adorn. Jewellery: The Human Story. If you're interested in jewellery (which, as you're reading this, I'm guessing you are!) then I would highly recommend a visit if you can get there. 


Us humans have been adorning ourselves with jewellery for thousands of years! The exhibition looks at many types of jewellery dating back to 5000 years ago, and explores why it was worn. Not only that, but the jewellery also showcases the work of several contemporary makers, and their connections to their jewellery making. 

For me, jewellery is ALL about connection. It's a way of connecting to not only ourselves and our individuality, but also our loved ones, and the things that interest us. My jewellery, for example, is all inspired by nature. It's a beautiful way of connecting with the wider world and adding a touch of nature inspired magic to your life, every day. Jewellery is SO much more than just an object! 

The collection features objects dating back to 5000 years ago, and I have to say, the level of craftsmanship that went into these pieces is utterly mindblowing. Take this for example. This is a 2000 year old roman necklace, handcrafted from Jet.
The piece features over 120 notched, jet interlocking beads. Each bead threads onto the necklace and locks into the last. Today, if we were to attempt to make something like this, we would make one bead in wax, cast it multiple times and fabricate it that way. Here however, each piece is meticulously hand carved in Jet, showing an astounding level of skill...And patience! 
The exhibition showcased a number of gold pieces. One of my favourites was this pair of gold bracelets. Again, these are roman, but are of such a beautiful style and quality that I think I would wear them even 2000 years later. This particular pair were found on the site that is now Fenwick's in Colchester, and remain a part of their collection.

My favourite piece of the exhibition has to be the piece below. A cuff bracelet right?
NOPE! This is a solid Gold Torc Necklace!
Yes, you wear this thing around your neck! I mean, probably not for very long...It must weigh a tonne. It's 3-4cm thick, solid Gold, and made in the Iron Age around 800BC. This piece is a perfect example of jewellery being worn across the ages to show power. These items of jewellery have the power to transform the wearer. Jewellery has often been (and still is) worn to display authority, power, wealth and even divine power. 
"The world has changed completely since Bronze Age Britons made the gold torc on display in this exhibition. Nearly 4000 years have passed. Empires have risen and fallen, society and language has changed, but the desire to express ourselves through the objects we wear, has remained the same." 

This exhibition is a fantastic showcase of local jewellery, from across the ages. It made me SUPER proud to be a jeweller myself, and to be able to contribute to his vast history. 

You can check out my work here>>
And for blog updates and exclusive news from me, I'd love it if you could sign up to my email newsletter, here>>
 For more info on the Adorn Exhibition, please visit: https://colchester.cimuseums.org.uk/adorn/
Leave a comment
Comments will be approved before showing up.
---
Also in News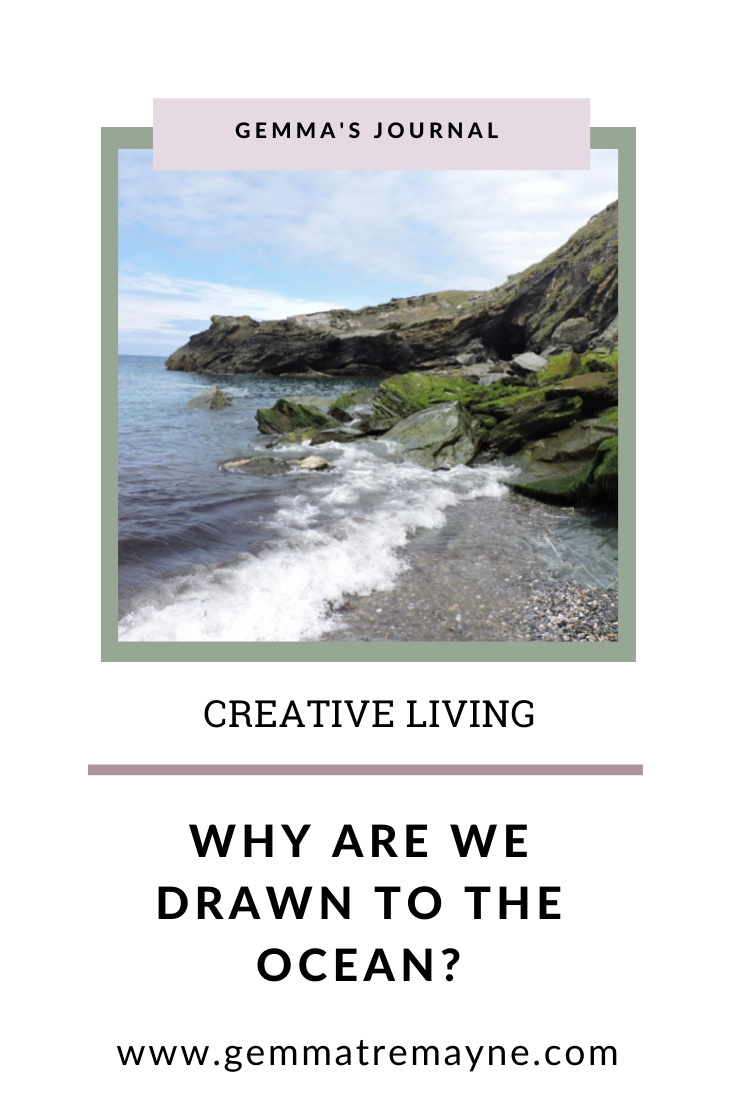 Life has so many ups and downs, just like waves in the ocean. Sometimes it's hard to see over some of the bigger waves, but being by the sea and seeing it's magnitude can make us realise how lucky we are to even be here at all.