Designing a Bespoke Piece of Jewellery Just For You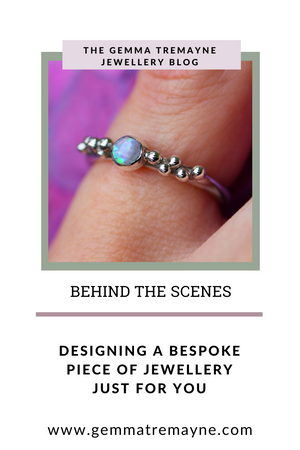 Designing a Bespoke Piece of Jewellery
Just For You
It's no secret that one of my favourite parts of being a jeweller is making bespoke pieces just for you! I really think there is no better way to celebrate your story, and your uniqueness, than with a bespoke piece of jewellery.
I even have a whole host of one of a kind pieces of jewellery in my jewellery box, that I've collected from other makers on my journey. Pieces that celebrate amazing holidays, or engagement, or even getting out of a toxic job! A good piece of jewellery is like an extension of the soul! 
Bespoke Ring Stack Set....I'd love to make one of these with some stones next!




So how do you get a bespoke piece of jewellery made? 





Well, I think the first thing to say, is to chose a jeweller that you want to work with, and make sure their style is something you love! Seems obvious, but there are so many artists and makers out there, and we all have different skillsets and artistic styles. The chances are that you've chosen the maker of your piece because you LOVE their brand, you connect to their values, and you've been following their journey. But if that's not the case and you're encountering them for the first time, then definitely check out their website and social media and decide whether their style and approach is something that resonates with you. 
Bespoke Raw Opal ring, made to celebrate the birth of a baby!
So, the next steps for commissioning your piece are:


1) Contact the jeweller and ask them for what you want. 
If you've been on the jewellers website, seen their portfolio and are loving what you're seeing. Then great! You're ready to go! 
Contacting them is usually as simple as a quick email or social media message detailing what it is you want. They will hopefully bea able to give you an idea of how long their waiting list is and whether they are able to work with you at this stage. It's important that if you have a strict timeframe, you let them know now!
They might also be able to give a (very) rough indication of cost at this stage. Now is a great time to tell your maker what your budget is, so that they can design something that fits the budget :-)  
 2) Work on a design together
Give them as much information as you can about what the piece is for, who it's for and what design elements you want to include in it.
Speaking as a designer, the more informed we are, the more our designs will connect with you...Which is what we want right? Often the piece is symbolic of something much bigger like a celebration of love, or a birth, or a period of personal transformation (these are my favourite!), or to remind you of an amazing moment. The more info we have as designers, the more we can design something that really speaks to you. 
3) Establish the cost and pay a deposit
Usually (and I can't speak for all designers here, but certainly most) until we have a finalised design, we can't tell you how much it's gonna cost. Makes sense right? If we don't know what we're making, we don't know how much it's going to cost! Once we have a finished design, thats much easier. 
However, the cost won't be a massive surprise to you at this point (I hope!), because you'll already have discussed your budget with your chosen jeweller, and they will likely have given you a very rough estimate.

In terms of deposit, I personally take a 50% deposit on all of my bespoke work, and I know that's quite standard across most independent makers. So that's something to consider.
4) Leave it to us to make your DREAM piece of jewellery


This is where the fun work really begins for us jewellers! I usually send progress pictures to my clients of the journey of their piece, because I like to let them have a sneek peek ;-) 
Really, it's as simple as that! From here on in, we've got it in hand. And you can always ask questions along the way if you have any! 

Of course, the final 50% payment will need settling once the work is complete and you're happy with it...and here in the UK you might have your piece hallmarked (You will legally be required to if it's gold), but before you know it your dream piece of jewellery will exist in real life, not just in your head! 
Turquoise Cuff Bracelet in Sterling Silver
I have to say, my commission process is really quite casual. Many of the conversations have taken place through social media messages, and we just chat to see what we can do and what you're hoping for.

Because of that casual and whole-hearted approach, many of my bespoke clients have gone on to become really good friends! 

The best bit about being a jeweller, is coming along with you on your journey :-) And helping you to celebrate your story!
So if you've got an idea for a bespoke piece and you'd like to see if I can make it a reality, then drop me a message! I'd love to chat! 

You can email me at: info@gemmatremayne.com
Find me on Instagram at: @gemma_tremayne_jewellery 
And on Facebook at: Gemma Tremayne Jewellery
Have an amazing day! 
So much love,
Gemma
Leave a comment
Comments will be approved before showing up.
---
Also in News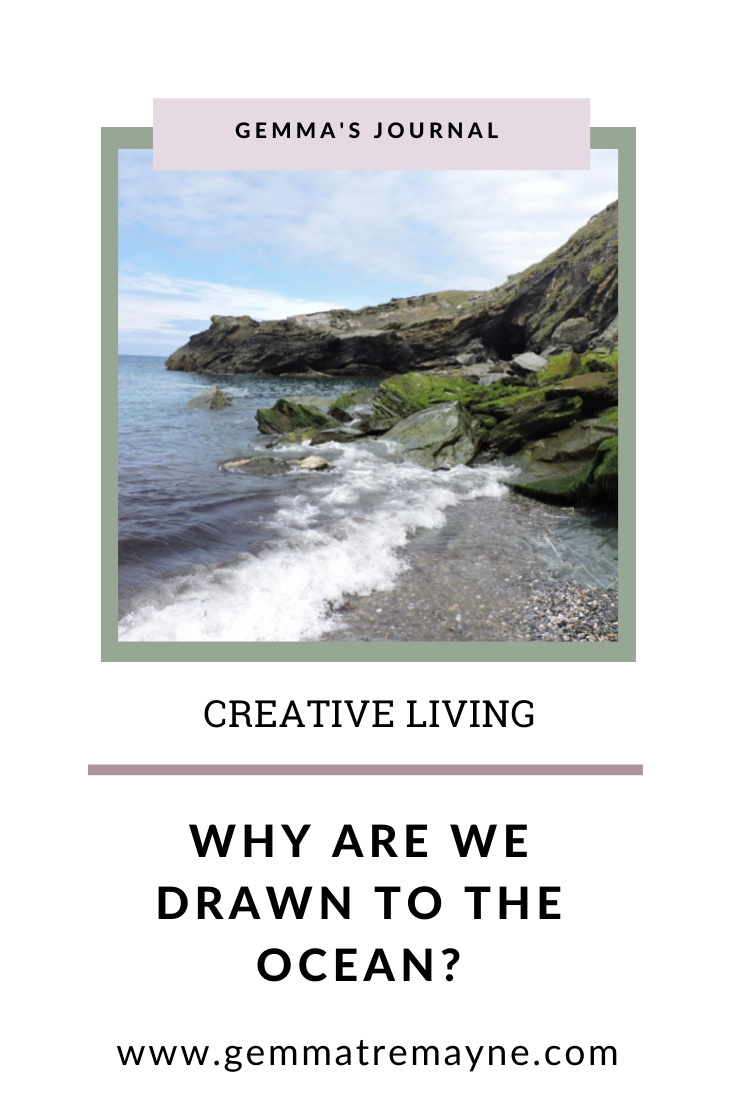 Life has so many ups and downs, just like waves in the ocean. Sometimes it's hard to see over some of the bigger waves, but being by the sea and seeing it's magnitude can make us realise how lucky we are to even be here at all.