Donna's Turquoise Cuff Bracelet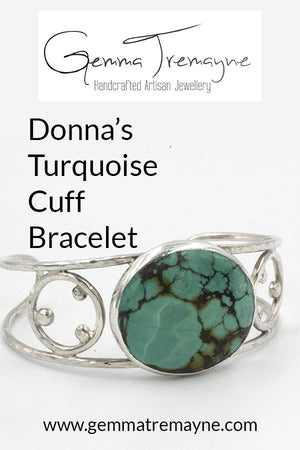 Well, I should have known that keeping on top of my blogging at this time of year was going to be damn-near impossible! Ha! 
It's been a bit quiet from me recently, but that's only because I've been super busy, meeting some amazing clients and making some really amazing pieces! 
One of those pieces was this incredible Cuff Bracelet, for a lovely client called Donna: 
This piece has a very special place in my heart, because I actually bought the stone whilst I was in Bali, on my Honeymoon earlier this year! My Husband and I were staying near the town of Ubud in central Bali, and it just so happens that Ubud has a lot of jewellers and jewellery making workshops (I genuinely didn't realise this before suggesting we stay there, I'm not sure my Husband believes me haha!). As a result, Ubud also has the most amazing gemstone shop called Batu-Batu. Well, I found the gemstone shop, and it was like HEAVEN! Matt had to walk around the shop with me for an hour whilst I chose stones, AND THEN I insisted on going back to days later to buy more Opals and Turquoise. I'm lucky he's so patient...Although he does have a terrible knack for picking up something I hadn't seen, and then suggesting I buy it! Inevitably I do! 
One of the first things I picked up was this incredible piece of chinese Turquoise.
Turquoise is one of the most popular stones used in jewellery, and it's not hard to see why. It's been used for thousands of years, and was considered a valuable ornament by the ancient egyptians. In fact,  there are so many interesting things to know about Turquoise that I've just made a note to tell you all about them in my next blog post. 
So, Donna contacted me having seen pictures of this stone on my social media account, and this is what she chose to do with it. Our ideas for the stone were very similar, but Donna had the idea of adding the circles next to my stone, which are characteristic of my Galileo Collection, which you can find,
here
.
The piece is made entirely in Sterling Silver, and was one of my trickier pieces to make because the stone isn't perfectly circular. I really love that it isn't perfect, but it was a welcome challenge to make the bracelet look balanced and symmetrical, without a perfectly shaped stone! 

I have to admit, this has been one of my favourite pieces to make of all time, and it really suits Donna! It take a certain type of person to carry off a statement piece like this, and she's definitely got it! 

For more of my work you can visit www.gemmatremayne.com 
To keep up to date with my blog and studio news, please sign up to my occasional newsletter,
here

What do you think of Donna's Cuff Bracelet?
Leave a comment
Comments will be approved before showing up.
---
Also in News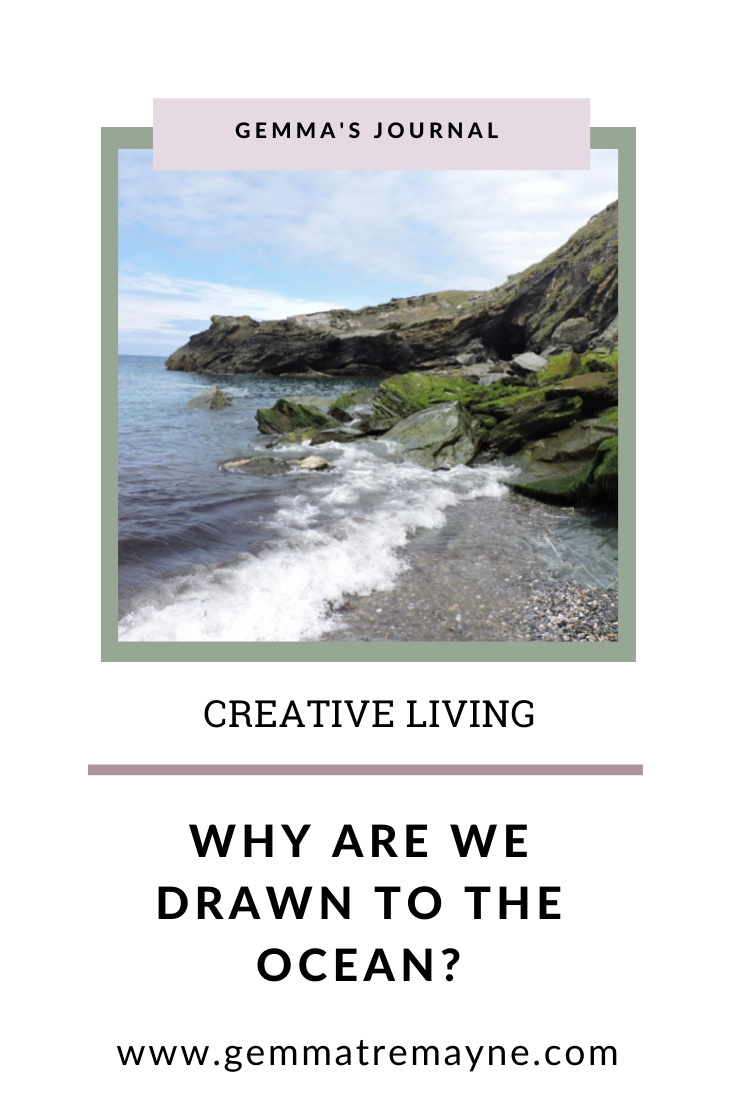 Life has so many ups and downs, just like waves in the ocean. Sometimes it's hard to see over some of the bigger waves, but being by the sea and seeing it's magnitude can make us realise how lucky we are to even be here at all.