Everything you need to know about RECYCLED SILVER!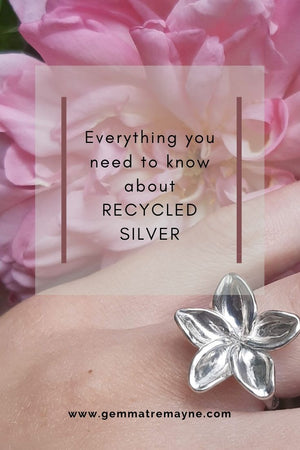 Who doesn't love silver?
Silver can be found all over the world, but is usually concentrated around volcanic and hydrothermal activity. It is rarely found in its pure form – be it nuggets, lodes or placer deposits – but is more commonly found as alloys, mineral deposits, or in trace amounts of other ores.
The USA, Mexico and Peru remain some of the most common places to find silver, with Mexico alone mining 6300 cubic TONNES of silver in 2019! Now, given that as we've just found out, silver is not usually found in a pure form, imagine how much earth had to be mined to get that 6300 tonnes! It doesn't even bear thinking about! *Sobs* 

That's where Eco silver comes in!
 I work exclusively in Eco silver wherever possible. To reduce my businesses impact on the environment. Why? Well, because Eco Silver is 100% recycled silver! 

EcoSilver basically means that no new mining activity was created to source the piece of metal that I use to make your shiny new piece of jewellery! How cool is that? And what a huge benefit to our environment! 



How is Eco Silver made? 
Well, to produce Eco silver, scrap silver is sourced from various sources, and then refined and made into new pieces of silver sheet, wire or casting grain ready to be used in the jewellery making industry. The Eco silver manufacturing process has to be continually assessed, to provide assurance that Ecosilver is created using a fully traceable and audited process. So it's always clear where the metal has come from, and that it truly is 100% recycled. 
So where does the scrap come from? Well, I bet when you think of scrap silver, you're thinking of jewellery and silverware, right?
Well, you're partially right!
Indeed, some of the scrap silver does come from the jewellery industry and the silverware industry. But silver is a much more widely used metal than you might think. 
Silver is not just a popular metal for jewellery, it is also one of the most useful metals known in human history and in the world today. Why? Silver is the best thermal and electrical conductor of all metals, it is used in a vast number of industrial, technological and medical/hygiene products.
Similar to gold, silver is ductile and malleable, allowing it to be easily shaped without damaging the metal. And, as silver is much more common than gold, it enjoys far lower prices, despite being as useful – if not more so!
Silver is used in cameras and phones and other technological products because of it's highly conductive properties. It also has many medical applications because it is highly antibacterial and antimicrobial....So you can even find silver in household sprays and antiperspirants. And adding to its uses, Silver is also used in engines! Ball bearings in most engines are often plated in silver. So the jewellery and silverware industry is really only touching the surface of the uses of this amazing metal! 
So, is Eco Silver the same purity as Sterling Silver?
Yep! Eco silver has a purity of 925. Which means, it's 92.5% silver, and the other 7.5% is made up of another alloy (usually copper). We of course call this Sterling Silver, and this is what we use mostly for silver jewellery, because silver on its own is very soft, but that additional 7.5% alloy makes the silver much stronger and less brittle. Far more suitable for your gorgeous pieces of jewellery! 
This is great news as a jeweller, because it means that in terms of workability and durability, Eco silver actually is NO different in quality to sterling silver, it's just much, much better for the environment!


I am proud to say that all of my new stock is now made of Eco silver which is 100% recycled, and so really limits the environmental impact of your jewellery. It is unbelievably important that we look after our planet, and I would hate to think that my work was causing the destruction of habitats and protected environments.
Wherever possible, I would urge you to buy jewellery that is made from recycled metals, and help to change the face of the fashion industry. Environmental destruction shouldn't be the norm, and you absolutely can help to change that!
Leave a comment
Comments will be approved before showing up.
---
Also in News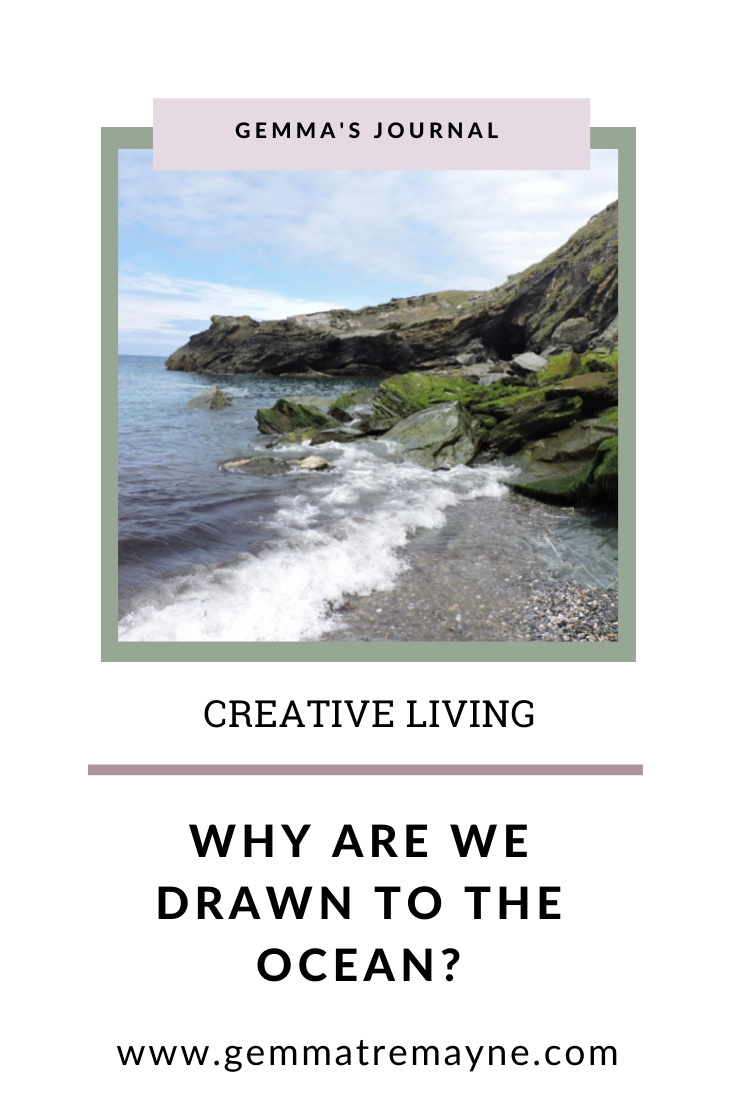 Life has so many ups and downs, just like waves in the ocean. Sometimes it's hard to see over some of the bigger waves, but being by the sea and seeing it's magnitude can make us realise how lucky we are to even be here at all.