How My Packaging Helps Your Garden to Grow!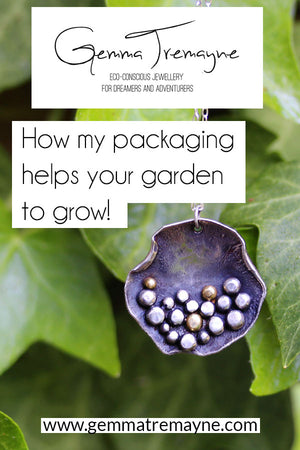 Uch. Packaging! 
You order yourself a nice treat online....Maybe a new dress, or a pair of shoes....Or even a book. You're super excited for it to arrive, the courier drops it off, you tear open the parcel and....What the heck is with all this packaging?!
What are you meant to do with all the plastic? You put your new dress to one side and then, feeling a little sheepish, take the plastic out to the recycling bin where you realise....Nope, it's not recyclable.
Urgh. It had been a great day until then! 

Been there?
I know that feeling. I absolutely HATE packaging. It's my real nemesis. I cry a little inside every time I see our recycling bin full...And I have been known to cry on the outside when I have to send something to landfill, not gonna lie! 


Naturally, I have been on a mission since starting Gemma Tremayne Jewellery, to reduce my packaging and make it 100% recyclable.
This, as it turns out, is no mean feat. But it's do-able! 
And quite honestly, I WISH all businesses would do it!


My Jewellery is 100% guilt-free! 
That's how your jewellery should be, right? 

All of my jewellery is made from 100% recycled silver and ethically sourced gemstones. Because, that is the way I believe the jewellery industry should be. Our new shiny jewellery should absolutely NOT come at great cost to the environment and the world we live in. 

But, further to that, I can now officially say that my packaging is 100% recyclable, recycled and eco-friendly! YAY!


What does that mean? 

Well....My packaging now consists of...


100% recycled and recyclable postal boxes 
Acid free, recycled tissue paper (You can recycle that too!) 
Beautiful hand-dried rose petals 
A flyer printed on 100% recycled and recyclable kraft paper
A fairtrade certified pouch, made from fairtrade, ecological cotton 

Boxes or pouches? Which is better for jewellery packaging? 
Well, this is the age-old question isn't it? I have been using jewellery boxes since the beginning of Gemma Tremayne Jewellery. I like a jewellery box, they're the more traditional option. But let's be honest, they're not very practical when you're travelling are they? 

Whenever I travel, I love to take pouches of my favourite jewellery. They're oh so easy to pack in my suitcase or hand luggage, they take up less space than a box, and they're so much more versatile than a box. 

Finding a 100% recycled jewellery box is not that easy, even in 2020! 
I know, right? Madness! It's SO hard to find a 100% recycled jewellery box even in this day and age. The box itself is not so much an issue, but most of them come with foam inserts, which are non-recyclable. They HAVE to go to landfill. I'm not up for that. I don't want anything I send to you to be sent to landfill, and I bet you don't either! 

My pouches are fair trade certified and made from ecological sustainably grown cotton. Are they recyclable? 

Well, they're so versatile, that's what I love about them! 


My pouches can be used again to store jewellery, but your options don't stop there...
They make great travel pouches, not just for jewellery, but for hair accessories, or anything tiny that needs transporting. 

They also (and this is my favourite!) can be used to make scented sachets for your home! Simply fill them with rice and essential oils, or potpourri, or dried lavender....The possibilities are endless! And pop them in drawers and wardrobes to keep your clothes smelling fresh and fragrant. 

That surely is the true definition of recyclable! 


So, my packaging is non-plastic, recyclable, compostable, and helps us to keep the world green...Including your garden! What's not to love?
 

You can check out my collections at www.gemmatremayne.com/collections/all
 AND you can join the dreamers and adventurers, receive the latest news on my new collections along with amazing jewellery tips AND 15% OFF YOUR FIRST ORDER by joining my email newsletter,
here!



As always, I'd love to hear from you! If you have any questions about my work, or any comments on my blog post, do feel free to drop me a message at info@gemmatremayne.com! 

Gemma 
x x x
Leave a comment
Comments will be approved before showing up.
---
Also in News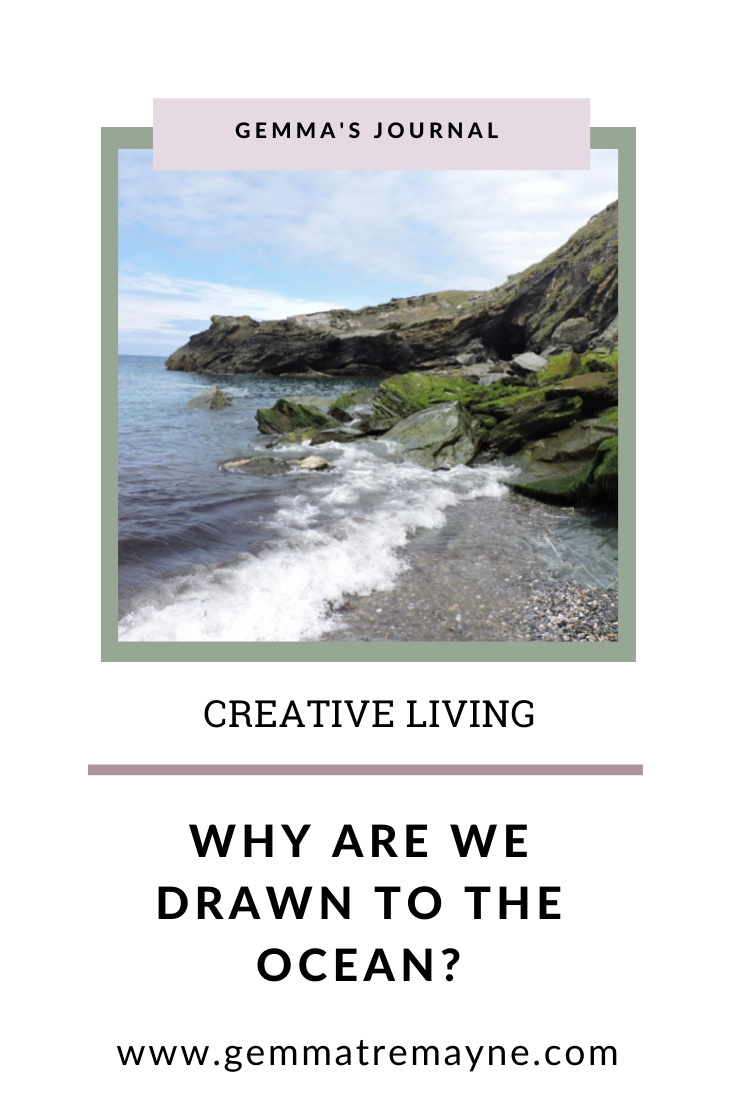 Life has so many ups and downs, just like waves in the ocean. Sometimes it's hard to see over some of the bigger waves, but being by the sea and seeing it's magnitude can make us realise how lucky we are to even be here at all.