How to find out your ring size, at home!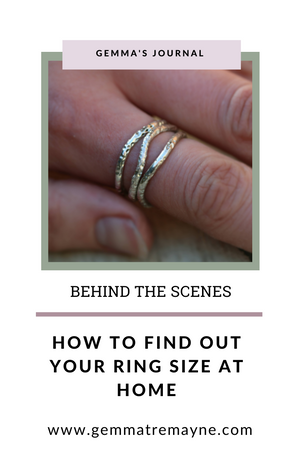 Probably one of my most asked questions from customers is "How do I know what my ring size is?". And quite rightly so. If you actually know your ring size, then kudos to you! How can we possibly be expected to remember information like that? 
Of course, it's really important that we know a ring size when buying a shiny new ring for ourselves, or even for a loved one....We want that new ring to fit, and not all rings can be resized particularly easily.
For those who don't know, here in the UK we use ring sizes determined by the letters of the Alphabet. The most common women's sizes are usually J-S. 
Obviously, the best thing you can do to find out your ring size is to go and visit a jeweller, and get them to accurately measure your finger. But, there are definitely many instances where that's just not feasible....For example, when there's a global pandemic and there aren't any shops open (yeah...We never thought we would be here did we?).....
So, here I am, to tell you that it's ok. You absolutely CAN find out your ring size at home, it just takes a little care and attention. 
Here's how:
Method 1:  I should note, that this method does work, but you need to take a lot of care, and take your time to get it right. But this method is for when you DO NOT have an existing ring which fits...
1. Cut a piece of paper in a strip no more than 1cm wide and wrap it around your finger where you would wear your ring (a piece of thread would also work)
2. When the paper fits well (not too loose) tape it in place, and then slide it off your finger.
3. Use a ruler to measure the diameter of the paper.
4. Use the list below to match the diameter to the closest ring size possible.

UK RING SIZE DIAMETERS: 
G- 14.4mm 
H- 14.8mm 
I- 15.2mm 
J- 15.6mm 
K-16mm 
L-16.4mm 
M-16.8mm 
N-17.2mm 
O-17.6mm 
P-18mm 
Q-18.4mm 
R-18.8mm 
S- 19.2mm 
T- 19.5mm 
U- 19.9mm 
V-20.3mm 
W- 23.1mm 
X- 21.2mm 
Y- 21.5mm 
Z- 21.9mm 
Method 2:  (My preferred method if you DO NOT have a ring that fits) Grab yourself one of these from ebay or similar. They're really simple to use and you've got them for years and years...And they're only £1.20 each. Perfect!
Method 3:  So the final method only works if you have a ring that fits...and you can find details of it in my handy UK RING SIZE CHART
, right here.  which gives a chart of UK sizes, and handy tips for finding your size!
As always, if you're looking to purchase something from my website, but aren't sure what size you need, just drop me a message and I'll be happy to help! 
You won't be the first person to be confused and ask about ring sizes, and you certainly won't be the last! 

Happy ring shopping! 
Gemma 
xoxoxo 
Leave a comment
Comments will be approved before showing up.
---
Also in News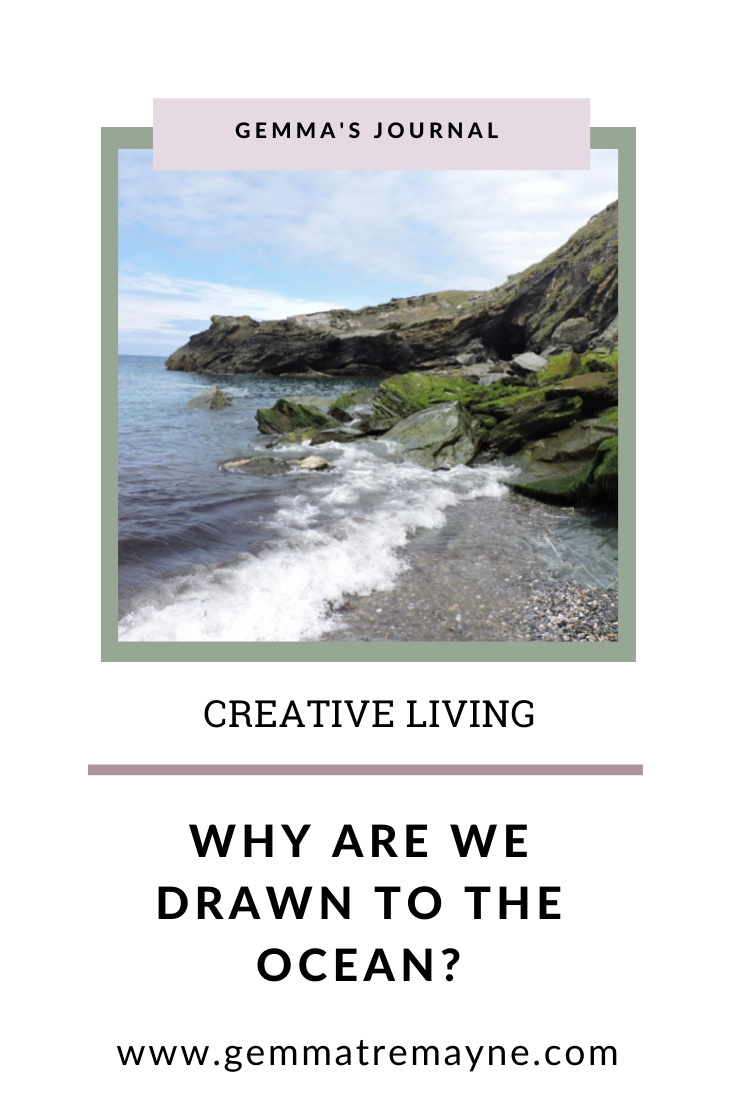 Life has so many ups and downs, just like waves in the ocean. Sometimes it's hard to see over some of the bigger waves, but being by the sea and seeing it's magnitude can make us realise how lucky we are to even be here at all.