Meet the Maker: Nele Winkelmann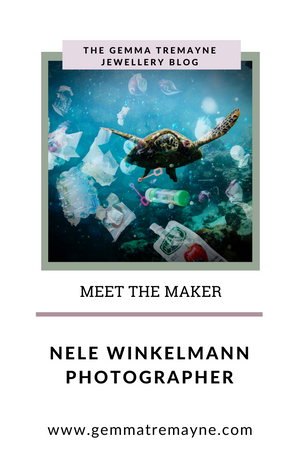 Meet the Maker:
Nele Winkelmann 
Photographer
So here we are at interview number 7 of my Meet the Maker series!

This is an interview that I couldn't resist doing...Nele is one of my closest friends and I have yet to find a photographer who can match her skill, talent, tenacity and passion. She is a true creative, and I've loved watching her Masters (MA) project unfolding so much, that I just HAD to share it with you....And she has such a hugely important message about the environement behind her work, so I want to spread that message as far as wide as I can...


So let's go!
1) Hi Nele, thanks so much for being here! So first things first.... I know we've known each other for well over 10 years now, but for those who don't know you, would you like to introduce yourself, tell us where you're from, and tell us about what you do?
Hi! I'm a photographer born in Germany and I've always been interested in arts the creative industries. However becoming a photographer wasn't really a concise choice. It was simply a continuation of something I had always done throughout high school and in my free time.
Over the past 10 years I have gained experience in Portraiture, Wedding, Architecture, Product, Advertising, Sports, Documentary and Children's photography and I was able to persue many areas further during my studies. While Photography has always been more than just a job it also allowed me to travel the globe and work in a field so diverse that I could find work literally anywhere.   
2) How did you get into photography? Is it something you've been interested in since an early age?
 
Photography has been my passion since I was a kid. Back when I got my first camera as a Christmas present I would take it outside and take photos of our neighbours horses and then taking the films to get developed. Over the years my subjects and equipment changed but passion for photography and the creative process behind it never did.
'EXPOSED' Part of 'Reflections of a journey' (Nele's BA project work)
 3) I know you've spent a good deal of time travelling, and adding to your photographic portfolio. Would you like to share with us a bit about that journey, where you've been and how that's influenced your work?
I spent most of my 20s adventuring and backpacking around the globe. I moved to Wales at the age of 15 then spend time in South Africa, Canada and parts of South East Asia before arriving in New Zealand in 2016 and settling down here.
While I was a solo travel for all these trips my camera was my trusted companion on every adventure and allowed me to capture memories to last forever and share my stories with people from home. I got to discover the world as a place full of stories just waiting to be told and unique places hoping to be discovered. My BA project 'Reflections of a journey' is focused on my journey and experiences as a solo backpacker and how it has shaped me as a professional and a person.
4) Congratulations on your recent Degree and Master's Degree! As you know, I absolutely loved your Masters Project 'The Eleventh Hour'. What was your inspiration for that project, and why does it mean so much to you?

Thank you ! It was a long process and hard work but I'm very happy with my final project outcome. To explain my project I have to go back to my time as a backpacker. On the road I learned to fall in love with nature and our planet and I got to see amazing places from Alaska to Africa and Asia to New Zealand all endangered by our changing climate. The 11th Hour creatively envisions a future in a world of rising sea levels and warming oceans.
While the series is set in Auckland, rising sea levels are a global threat and there is still too little done to change it. The 11th Hour is a project using digital layerings to create a dystopian future with the aim to wake people up and do everything they can to protect our planet.
Image 1 of Nele's Eleventh Hour series showing the effects of climate change, pollution and rising sea levels...This is both a beautiful and heartbreaking image, all at the same time! 
5) Over the years you've photographed everything from landscapes, to portraits and architecture. Do you have a favourite photographic subject?
 
While I love the interaction with my subjects when I do portraiture work, I love the possibilities and freedom of working on my projects. When I started my studies I loved the challenges of architectural photography and how buildings are amazing pieces of art and history, my MA project has moved further away from architecture into a fine art direction in which I can use my images in a more concise form of storytelling. It's hard to pick one favourite for me as each photographic field is so interesting and often requires very different creative approaches which for me keeps things exciting.
6)  What themes do you love to explore most in your work? And why?
I love photographing nature or with nature. The aspect of visual storytelling is also important to me. While it is nice to look at pretty pictures I want to create images that can tell a story and have a longer lasting effect on their audience while protecting our environment. Its important to photograph the beauty of nature just as much as the human effect needs to be shown.
Image 2 from Nele's Eleventh Hour series showing the potential effect of rising sea levels 
 7) What inspires you and your work, and where do you look for your inspiration?
I love to experiment and try out different techniques which is why I have worked in so many different photographic fields. Every one of my projects starts with a walk though. Just walking around town and looking at possible locations. Often this is when I have the best ideas and actually notice things I hadn't previously considered. During my studies I also spend a lot of time going for runs or bike rides and just spending time outside gave my mind the time to work on some ideas and just enjoy nature.
 8) Your Masters project had a heavy influence on the environment, do you think photography could play an important role in educating people about climate change?
I'd like to think so. There is this saying 'a picture says more than 1000 words' and when it comes to documentary and educating society I believe this to be true in todays world more than ever before. People don't necessarily go out and buy the newspaper or magazines to read the news, but with 1 billion users on Instagram alone, news today is shared in pictures and quickly scrolled through. To educate society an image has to first gain attention and hault the scroll and then be powerful enough to have an effect among millions of other images uploaded daily.
Image 3 from Nele's Eleventh Hour series 
9) What do you love most about being a photographer?
I love the freedom of finding work anywhere. When all I wanted to do was travel and explore the world, photography allowed me to work on my career without feeling like a job. It never restricted me or my plans to any set locations and while working in the creative industries can be challenging , there are amazing and passionate people in the industry.
10) What is your favourite thing about being a creative person?

I love having a job that I really enjoy. I might not love every bit of my everyday always but I can't imagine doing a job that doesn't require any creative thought. As creative people we get to see the world differently. As a photographer its vivid colours and untold stories. As a painter it' might be the hues and brushstrokes of the morning sun. We notice things that don't need to serve a purpose and that sometimes are just meant to be beautiful.
11) 
What's one thing you can't live without?
This is a hard one. I love my family and my dog and my hiking shoes but my camera is such a big part of my life that I can't imagine my life without at least some kind of crappy phone camera in it.
12) What advice do you have for any other creatives wanting to take the plunge and study or progress in a creative discipline?
The creative industries aren't the kind of easy and secure steady income job some parents might hope for but they offer up amazing opportunities. For me continuing my studies while already working in the industry was beneficial and shaped my photographic identity and style not just because I worked on a project I found exciting but also because I got to exchange ideas and images with my tutors and other creatives (not just photographers!). So while it wasn't always easy, for me it is still the best kind of industry to work in.
13)  What are your future plans for your work? Where do you hope to take it next?
 
I'd like to work on building up a complete exhibition of the 11
th
Hour images. While I had previously planned an exhibition for the first part of the project, the exhibition got cancelled due to Covid19. For my final presentation I created a book (which is available through my website) and an online gallery, but I feel like the images are so special and so detailed that they need to be presented in a large format at least once.
14) So finally, where can we go to check out your beautiful work?
 And that's a wrap! 

Thank you so much Nele for agreeing to take part in my Meet the Maker Series. Neles photography has always been incredible, beautifully composed and moving...But her 11th Hour Series really is thought provoking and gives such an important message about rising sea levels and the beauty we could lose if we don't act now....So please do go and check it out on her website!
Have a great day!
Gemma 
xoxox
Leave a comment
Comments will be approved before showing up.
---
Also in News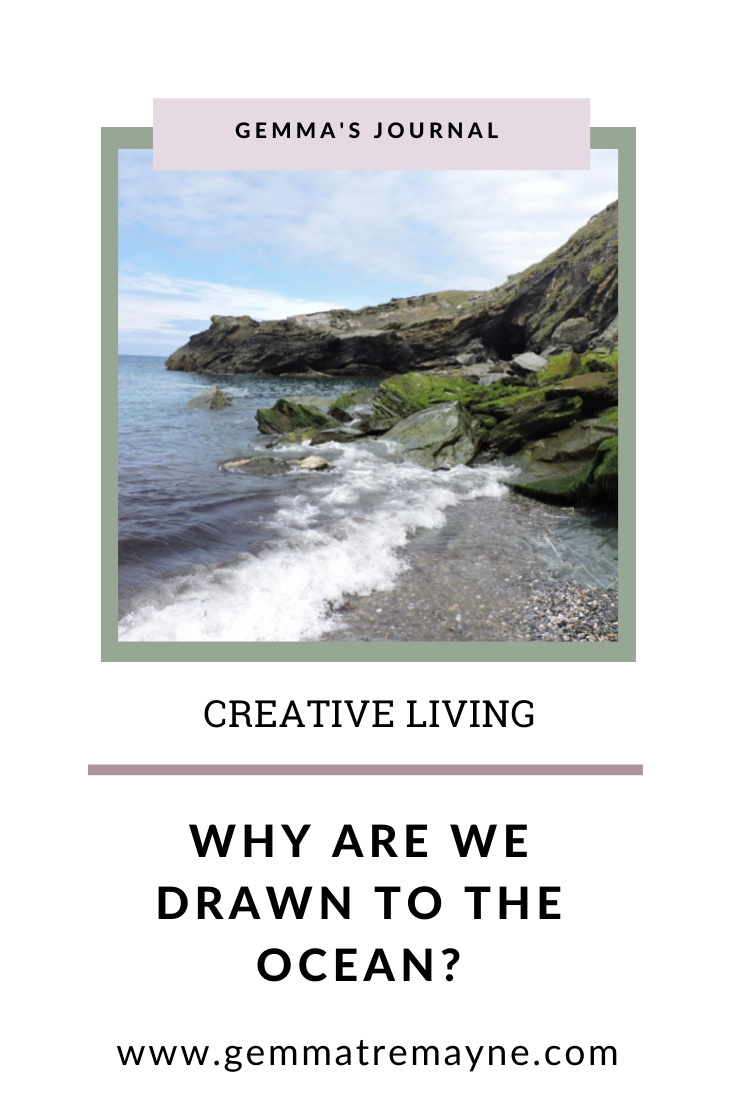 Life has so many ups and downs, just like waves in the ocean. Sometimes it's hard to see over some of the bigger waves, but being by the sea and seeing it's magnitude can make us realise how lucky we are to even be here at all.