No planet B: How I'm tackling the environmental crisis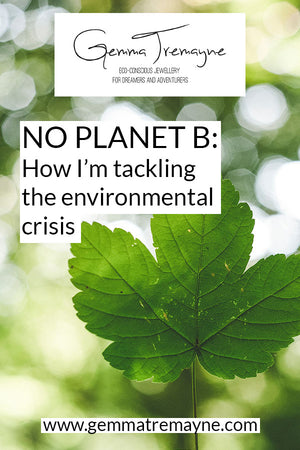 Since I can remember, I've been unable to watch documentaries about animals being exploited and hunted, and habitats being destroyed. It breaks my heart to see so much destruction caused by humans. I sat last week watching a programme about Pangolins being trafficked, sobbing my heart out looking at the piles of these poor creatures being sold for Chinese medicines! 

It seems to be all around us now, forests being destroyed, animals being killed and species going extinct...But what has also become more prevalent is the amount we are doing to help our beautiful planet, and the awareness we are growing for these issues. 

As a jeweller, eco-consciousness is a surprisingly difficult subject to navigate. We make shiny things with materials dug from the ground, and that's not at all environmentally conscious...BUT it can be done, and in the last few months I've shifted my ENTIRE business model, to make eco-friendly jewellery, a massive part of my life. This has been my intention since starting the business back in 2018...And after a couple of years of hard work I'm super excited to finally be at a place to implement it! 


So here's what I'm doing: 

1) All of my designs are based on the beauty of the environment and the species that live here with us. Ok, they always have been (I told you how fond of nature I am!), but what better way to make awareness of how beautiful our planet is, than by celebrating it in beautiful pieces of jewellery! From now on, I'm going to be EVEN more conscious of what I design my collections around, and making sure to celebrate nature in the best, most unique and elegant way possible! 


2) I only use 100% recycled silver to make my pieces. Yep, as of now, all of my pieces are being phased out from the current 70% recycled silver to 100% recycled silver! The ecosilver I use is produced from 100% recycled scrap silver meaning that no new mining is taking place to make your shiny new piece of jewellery. Instead, it's made from scrap silver found everywhere from the jewellery industry to the pieces of silver inside your mobile phone. How awesome is that? Ecosilver is also 100% traceable and auditable, so we can rely on knowing exactly where it's come from! 

3) I only use gemstones from reliable, sustainable, ethical sources.  Despite its high profile, the gemstone industry is a particularly difficult one in terms of ethics and environmental factors. The gemstone industry is one full of much political, environmental, ethical and economic conflict. ..And that can make it hard to buy a gemstone in a sustainable and ethically safe way. Fortunately, in many places the laws in stone cutting workshops are changing, and modern employment laws are the norm, which has eliminated slave labour. However, the mining of Gemstones still remains a difficult area to navigate with many mines not caring about environmental impact. Where to source stones has been a tough choice, but, I have made the decision to only buy stones from suppliers who have visited the stone cutting workshops themselves, and who source from two different types of mine. Firstly, there are mines where the gemstone industry is the miners only chance of an income, so supporting them means that their families are fed and alive. Secondly, there are mines run by large mining companies, who work with local governments to restore the mined land and give back extra to the environment. Wherever possible, I buy direct from small mining families (which is how I sourced my last batch of Australian Boulder Opals) and I am ALWAYS looking for more sustainable ways of buying stones, with more knowledge of the journey the stone has been on. 


4) My packaging is 100% recyclable, recycled and eco friendly. This has been a MAMMOTH task, as sourcng 100% recycled packaging for jewellery is still realllllly hard. Even in 2020. I'm not gonna lie, I've spent weeks labouring over this decision. BUT finally, I am in a position where I'm running out of my old packaging (which was recyclable but not 100%) and I can order my new packaging! I've decided to go with fairtrade, recycled, recyclable, eco-friendly cotton pouches, and I'm really excited to be ordering them this week and getting them out into the world! It genuinely breaks my heart to have to send things to landfill, and I'd to think that was happening to any part of my packaging. Now, it can ALL be recycled. YAY! 

5) I'm trying to move to more eco friendly practices in my studio This is another big undertaking and one which is a slow change. Once many of my old chemicals run out, I am replacing them with non-toxic ones which are less harmful to the environment, I reuse as much packaging as I can that is sent my way, and I make sure that my business very rarely has the need to send things to landfill. I also use every last scrap of my silver...and any scraps which are unusable get sent to the refinery to become ecosilver...And the whole process starts again! 

6) I pay to have One Tree Planted with every purchase you make on my website!  I think I'll make a note to come back and look at this in-depth on another blog post, because it's super important to me! But, every order that you place on my website pays for one tree to be planted in North and South America, Africa, Australia and Asia, to help restore their beautiful natural forests and protect the animals that live there! I believe it's hugely important that we give back to our planet, and thanks to the help of the wonderful organisation One Tree Planted , that's exactly what I'm doing! I really hope to be able to work with more charities in the not so distant future, but that of course depends on the support of all you lovely people! 



Remember, every time you purchase from a sustainable company, you help to make the entire fashion industry more sustainable! 
To Check out my sustainable silver jewellery, visit: www.gemmatremayne.com/collections/all 

Every purchase you make is a vote for the kind of future you want to see, and I hope this post has made you more aware of the conflict in the jewellery industry, and helped you choose your next piece of jewellery with extra care! 

If you have any comments or questions, I'd love to hear from you at info@gemmatremayne.com, through my Facebook or Instagram Accounts, or on the comments on this blog post!


To get the latest on my Eco-Journey, new collections and exclusive offers and discounts, I'd love it if you signed up to my weekly letters, here!
Leave a comment
Comments will be approved before showing up.
---
Also in News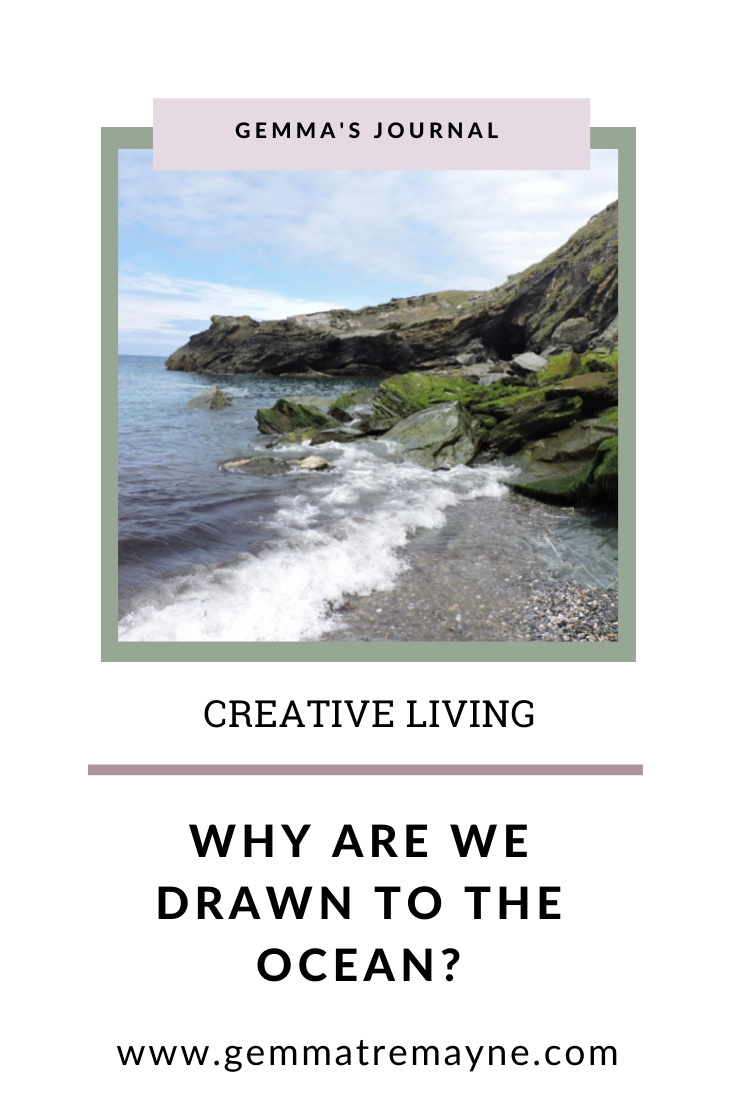 Life has so many ups and downs, just like waves in the ocean. Sometimes it's hard to see over some of the bigger waves, but being by the sea and seeing it's magnitude can make us realise how lucky we are to even be here at all.