Why Do We Wear Jewellery?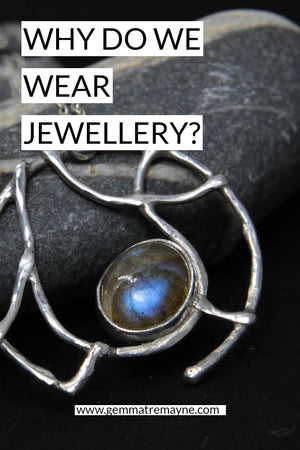 What significance does your jewellery have to you? Why do you choose to wear it? And what makes you fall in love with it?
Well, the history of jewellery is not only vast, but also really interesting...And it's a lot older than you might initially think. In fact, rarely, prehistoric pieces of jewellery have been discovered made from bones, stones and shells, which gives us an indication that jewellery has been made and worn as a form of human adornment for hundreds of thousands of years! Over a century ago, 130,000 year old eagle talons were discovered in a rock shelter, by a geologist named Dragutin Gorjanović-Kramberger, near the town Krapina in northern Croatia. This is one of the oldest evidences of early jewellery, in history.
Let's put that into perspective: Scientists have concluded that Agriculture and Farming first came into existence sometime between 12,000 and 23,000 years ago (they don't seem to have entirely made their mind up on when in this period it might have been!), but we've been making jewellery for an incredible 130,000 years! Thats' 107,000 years of history in which we were making jewellery, before we thought it might be a nice idea to figure out some sort of plan for feeding ourselves in the long-term! Talk about priorities! 

Why? Well, I can only conclude that it's because jewellery speaks to the soul, it shows wealth (even if your 'wealth' is killing an eagle and wanting to make that known to the neighbouring tribe!), it shows status, and it denotes a connection between two human beings. 
So jewellery has been an important part of human culture for the majority of our history (and I will look at some more history of jewellery in some of my future blog posts), but today's question is "Why do we wear it?", and I've compiled a few of the most common reasons....So here we go! 
1) Currency:
Jewellery tends to always have been made from materials which are high value and have a certain significance in culture. These materials (particularly precious metals, minerals and stones) do not lose their value, which had made them excellent for trading and use as a currency, throughout most of history and right up to the present day.
2) Religion:
Jewellery has a large place in many religions. The Ancient Egyptians filled their pyramids with amuletic jewels, believing that this would help them gain passage to the afterlife. Mayans and Aztecs understood the mystical value of jewels, offering emeralds, turquoise and jade to their gods, even in Rome at the Vatican it is still possible to see the vast collection of papal tiaras held by the pope and the Catholic church. To this day, many religious people will often have at least one piece of religious jewellery. Many modern day Christians can been seen wearing a cross around their neck, and a number of people will have a piece of jewellery to commemorate a religious event or celebration.
3) Practicality:
There is no denying that at times, jewellery has served not only an aesthetic purpose, but a functional one. Brooches can be viewed from throughout history which would have been used to pin cloaks together and hold clothing in place.
4) Status:
Jewellery has been used across many civilisations to show social status. Often those with the highest social ranking would wear jewels of the rarest materials and highest quality.  Still now, someone with a higher social ranking and wealth will tend to possess more jewellery, (and more soughtafter jewellery) than someone with less wealth.
5) Fashion:
In todays culture, it is particularly popular to choose jewellery purely as a fashion accessory. Jewellery can be worn or purchased based on how well it matchs our current outfit.
6) Self Expression:
Perhaps my favourite reason for choosing and wearing jewellery, is self expression. Jewellery provides a wonderful opportunity to express ourselves and show our style to the world. Jewellery can be used to represent what is important to us, and to show our uniqueness to the world.
7) Relationships, connections and marking special moments:
A pair of white and yellow gold wedding rings, by Gemma Tremayne Jewellery
Jewellery has been used as a traditional way of representing relationships for a distinctly long time. It is common to give an engagement ring to your partner as a sign of commitment and intention of marriage, and traditionally this tends to be a diamond engagement ring (I'm not going to explain why.....there's a long story behind that which perhaps we will come back to another day!). Traditionally a gold band worn on the third finger of the left hand, denotes marriage.
Of course jewellery can also symbolise other relationships. Fingerprint jewellery and jewellery made from the ashes of a loved one are becoming increasingly popular as a way of remembering family relationships of all kinds, in life, and in death. Many people also have jewellery which was given to them and marks a memory or reminds them of a person. For example, I have some gold earrings given to my by my sister on my 18th birthday, a sapphire ring that my grand mother passed down to me, a bronze bracelet bought for me by my husband in Rome back when we were dating, and I have a Clogau gold necklace bought for me by my Mum and Stepda when I gradutated university...To name a few! These items of jewellery I choose to wear not only for their design (they are beautiful!) but for their HUGE significance to me. And I bet you have jewellery with a similar story too?
'Sea Vine Bangle' in Sterling Silver by Gemma Tremayne Jewellery
Without a shadow of a doubt, the biggest factors which influence my design and production at Gemma Tremayne Jewellery are connection, relationships, marking special moments, staying true to yourself and of course, celebrating the extraordinary! 
Jewellery is so much more than an object! My aim as a designer/maker will always be to produce beautiful pieces of unique and handcrafted jewellery, encouraging you to connect you with nature and loved ones, to be comfortable in your own skin, and to fully experience your own true peace and strength. 
My deeply organic designs are a celebration of the incredibly breathtaking world that we live in, promoting the preservation of our magnificent planet and the conservation of the amazing creatures who live here with us, whilst encouraging you to restore balance and tranquillity to your life in times of stress. My jewellery inspires you to remain grounded and empowered, embracing this extraordinary life, and always filling your soul with adventures!
I'd love to hear about your jewellery! What are your most special pieces of jewellery, and why? 


Leave a comment
Comments will be approved before showing up.
---
Also in News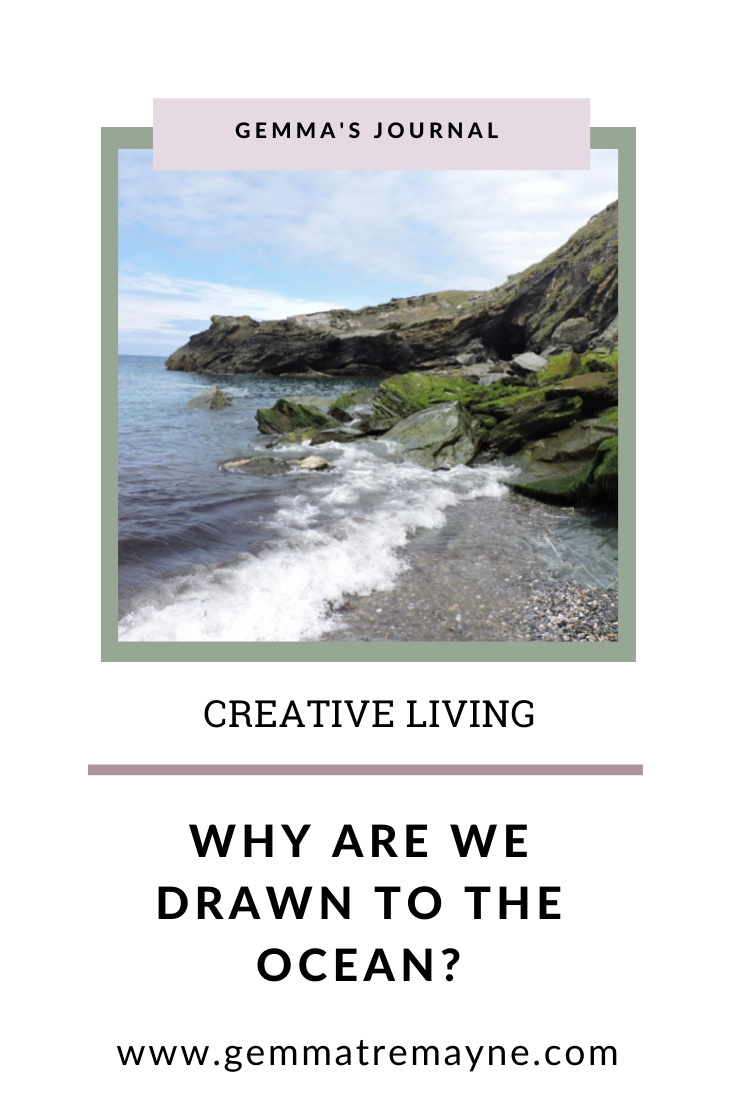 Life has so many ups and downs, just like waves in the ocean. Sometimes it's hard to see over some of the bigger waves, but being by the sea and seeing it's magnitude can make us realise how lucky we are to even be here at all.